Bear's Heating & Cooling
Bear's Heating is a family owned and operated company that has been proudly
serving Western New York and the South Towns for 27 years.
We service and install residential and commercial heating and cooling products
including gas, oil, and propane systems, rooftop units, ductwork and whole house generators.
Whether you need to repair or replace your furnace or air conditioning system,
you can count on Bear's Heating and Cooling to be there when you need us,
charge you a fair and honest price and stand behind our work.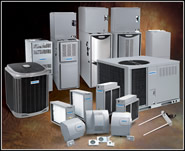 "...I can't believe the difference in my heating bill since Bear's installed my new furnace..."